15-Nov-2014
3D Shapes and Materials
Having completed a phase of designing Abigail, I decided to cap my efforts on that model and explore other types of 3D objects. Experimenting with shapes and materials, I found wood to be a very easy material to work with when applied to various shapes. Click each thumbnail image to see a larger view.
This is a straight-forward platter done in wood. It is easy enough to contrive using 3D design software. However, can this actually be physically made?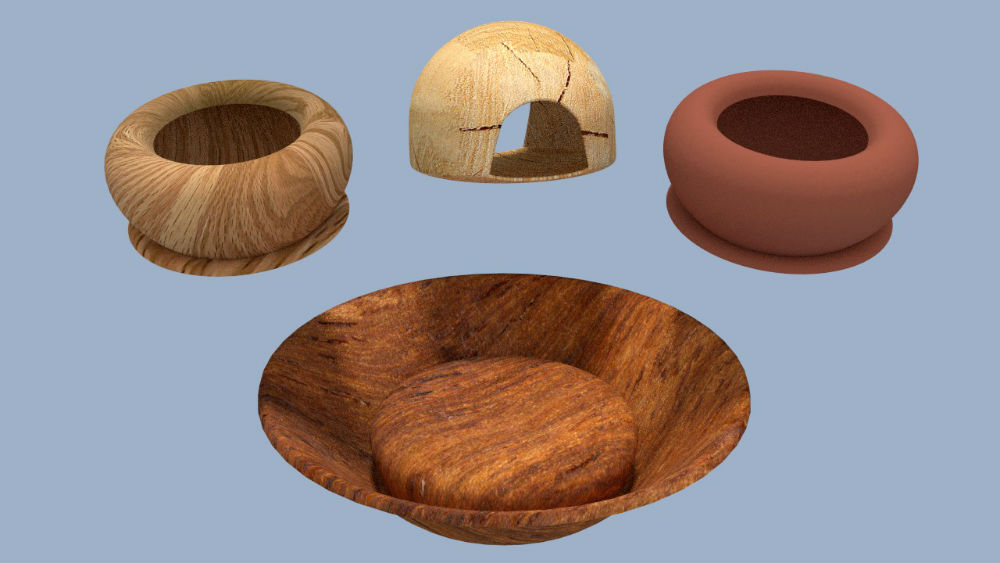 These objects further illustrate the nice wood results along with a clay bowl. In the world of atoms, these objects can require a considerable amount of time to make, which is good for a hobby. In the world of bits, these renderings take far less time to create, after the initial learning process to deal with the software to design shapes, texture with materials and apply proper lighting.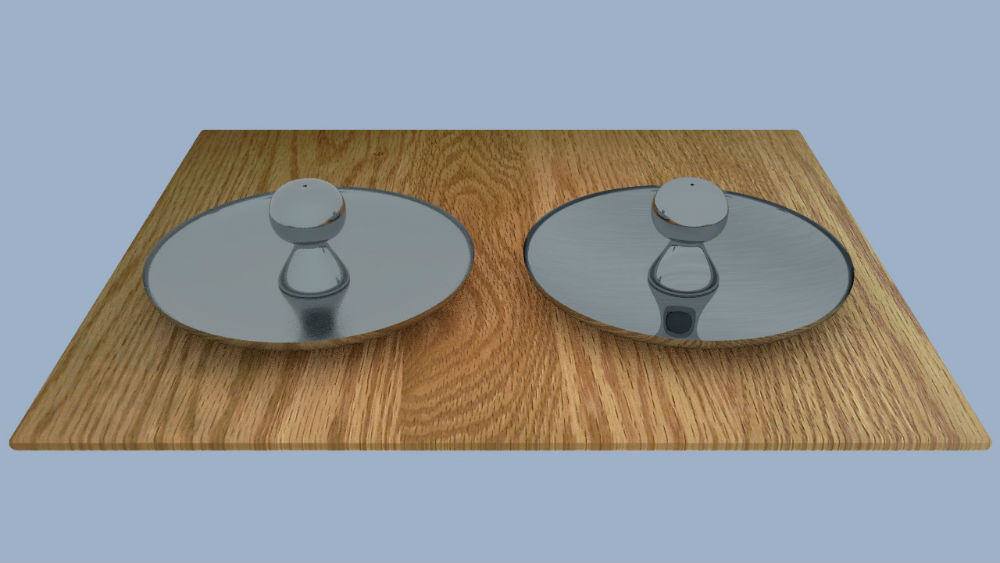 Silver is a much harder material to render effectively. Here is my attempt to create a realistic silver platter using a couple of different approaches. To my eyes, the silver effect is not very realistic. Work continues to understand materials and lighting in the digital world of 3D design.
Here is a video showing a sampling of 3D graphical assets which I created with my early basic learning of 3D technologies.
Blog Entries Listing
2010
Aug
Sep
Oct
Nov
Dec
2011
Jan
Feb
Mar
Apr
Jun
Sep
Oct
Dec
2012
Jan
Feb
Apr
May
Jun
Oct
Nov
Dec
2013
Jan
Feb
Mar
May
Jun
Dec
2014
Jan
Mar
Jun
Jul
Aug
Oct
Nov
Dec
2015
Jan
Feb
Mar
Apr
May
Jun
Oct
Nov
Dec
2016
Jan
Feb
Mar
Apr
May
Jun
Jul
Aug
Sep
Oct
Nov
Dec
2017
Jan
Feb
Apr
Oct
2018
Jan
Feb
Mar
Apr
2020
Mar
Apr
May